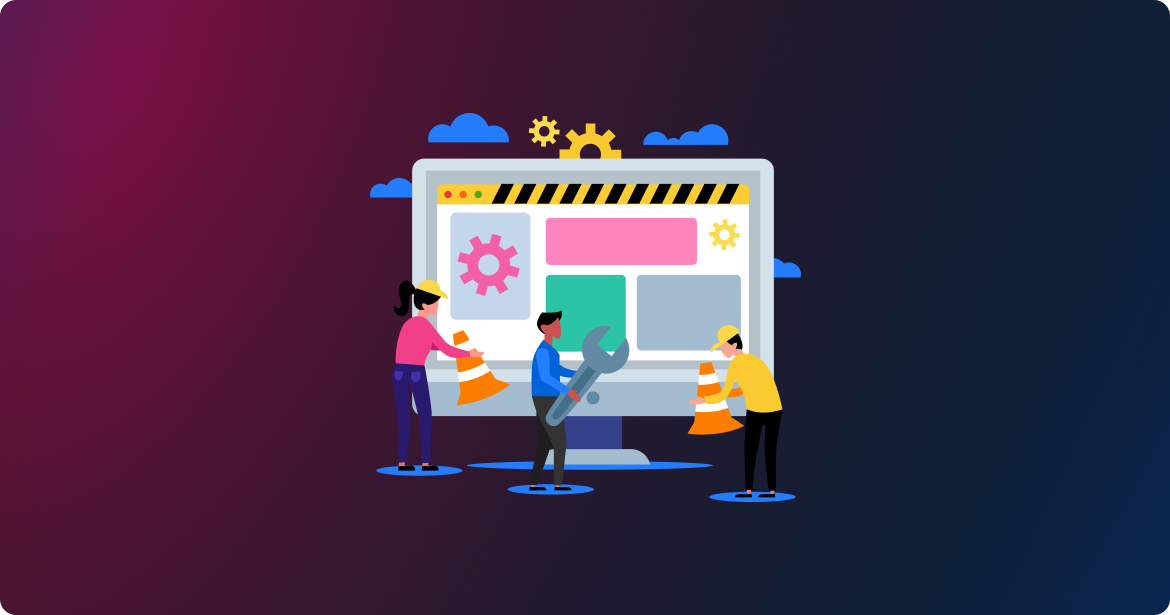 Every individual dreams of starting a business in a particular region and industry. But that all starts with small steps that later convert fruitful results consistent in process and business strategies. One of the important aspect is the website maintenance in Kuwait.
But something in this hurts businesses badly when things are not done well. And we cannot take for granted support and maintenance of your website play an instrumental role in leveraging your business and setting up a foundation right from day 1.
Hence, businesses expect to get things done the way they want all the time, smoothly and swiftly. But is it possible initially to focus on all the areas single-handedly?
No, it isn't easy to do multiple things right away. 
For instance, if you have developed a business website that sells services/products, you need someone to operate well consistently, look into problems if they persist, and solve them for you. Website support in Kuwait plays a crucial role in ensuring that the business continuity is ascertain at all times.
But does that happen, or does every company have the capability to carry support and maintenance in-house?
No, it isn't easy to get going. For that reason, you need someone to provide support and maintenance. 
Generating leads, marketing strategies, resources, and funding is important for a business's success. Similarly, maintaining your business website is crucial. Because this is the place where potential customers visit and take action.
The importance of Website support and maintenance in your business
If your is not up and running, you will lose a heavy amount that degrades your business's reputation and overall visibility. 
So many website maintenance agencies in Kuwait claim that they provide seamless support and maintenance services for your business that will take your business to the next level.
But here is the catch, you will first have to look at their credibility, test their patience, analyze their process, and look for clients to whom they serve. 
And most importantly, you will also have to look at whether they understand your business and industry or have similar experiences within the industry.
All these factors help you select the best suitable service provider who can always provide you with support and maintenance while Lezasolutions provide best mobile app development service when you really want to build something unique and competitive.
They are someone who works as a savior for your business operations, even in the most disastrous situation. So, always select a website maintenance agency wisely after lot of research work.
Today, while we are on the verge of recession, you have to be extra cautious and work around it in a way that solidifies your business position in the market without affecting the brand name, service deliverables, or even the new product lineup. 
Set your imagination free of all clouded questions and create a significant path for your business with the help of consistent support and maintenance, leveraging your visibility and authority.
Developing your business website takes a lot of effort, time, and money, right? But what if you do not maintain it well? You will lose everything and remain at the starting point, having nothing in hand.
Before it gets too late to overcome problems, hire an agency that provides support & website maintenance services with a proven track record of solving complexities through an optimistic approach.
What is involved in Website support & maintenance services?
There are different types of support & maintenance services that you need to take into consideration:-
Updating your website or software regularly is a vital task and is expected ffrom a

website maintenance agency

to perform well. That helps avoid security breaches and ensures the website is secure, updated, and error-free.

Another important factor is accelerating the website's performance through sheer procedures that improve the site performance for all the visitors and get the best experience while consuming important from your business website. 

To avoid any unwanted situation, you need to have the most updated backup of your website or software, which can be very useful if something goes wrong on the server side or your business website is attacked by malware. A

website support agency services

will also manage migration from one technology to another or from one hosting provider to another, knowing the facts and figures in running your business website smoothly. 

Identifying all the broken links and rectifying them has a direct influence on your website's credibility and performance. When a user arrives on a particular website and if they find the page is not linked or reflects a "404," an error can turn down your business value into pieces. 

It's very important to keep all your website content fresh and error-free. This is because that's where people get engaged on your website, and it helps to convert into potential customers.




Whenever a visitor lands on your business website, the first thing they observe is the design. The design is crucial in keeping your audience engaged with your brand. Your website's all pages must have consistently designed pages to provide the best experience to the end user. 
Conclusion 
Regarding your business website, the first thing you need to consider is support and maintenance because that is the foundation and ensures that your website is up and running across all days. But before hiring an agency, cross-check every detail about them. 
Hence, never take website maintenance services so lightly where you end up losing important from your business website.